Rambling in Wonderland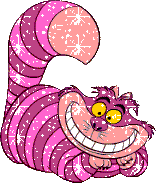 In this Blog you will find the mad ramblings and philosophical fragments of SSHenry. There is no guarantee which you will get from one day to the next, so hang onto your hat, beware of mushrooms and don't step on the moanraths!

SSHenry takes turns playing Alice, the Cheshire cat and the Red Queen. But never the White Rabbit. If there is one thing SS has learned is that you leave the rabbit alone.