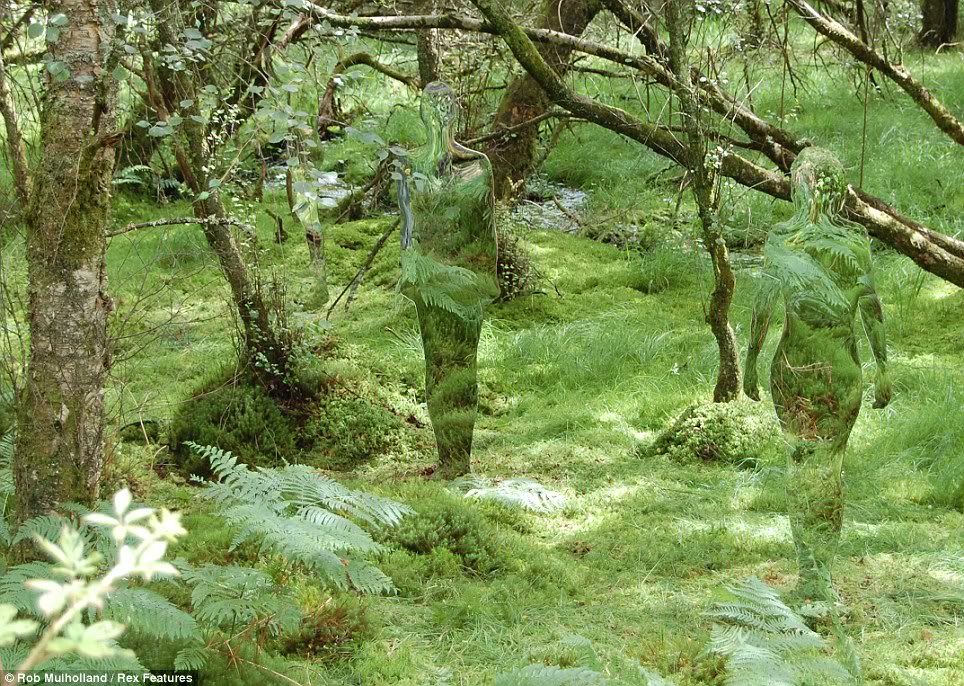 "Almost imperceptible against the green foliage, these human-like silhouettes appear to be standing vigil in the forest.
But the unsettling life-size figures - creating what's been dubbed the predator effect after the 1987 film where an alien life form seamlessly blends into its surroundings - are a new, thought provoking art installation in the Scottish woodland.
Contemporary artist Rob Mulholland designed the series of six mirrored statues to make people think about man's impact on the surrounding landscape over the centuries."
Read more:
http://www.dailymail.co.uk/news/arti...#ixzz1pJT1a3Za
I find it interesting how artists come up with different concepts for their work, I would of never thought of anything like this.